Creative Workshops, Women Entrepreneurship
Women's businesses accounted for 17.5% of privately-owned Canadian businesses in the second quarter of 2022. It's clear that women entrepreneurs jump through lots of hurdles before succeeding.
They have to defy various social expectations to even start a business and nurture it to succeed. Lack of time to get the necessary knowledge plays a key factor in the difficulties women face.
So, to help create an even playing field for entrepreneurs, we have prepared some art workshops for business owners.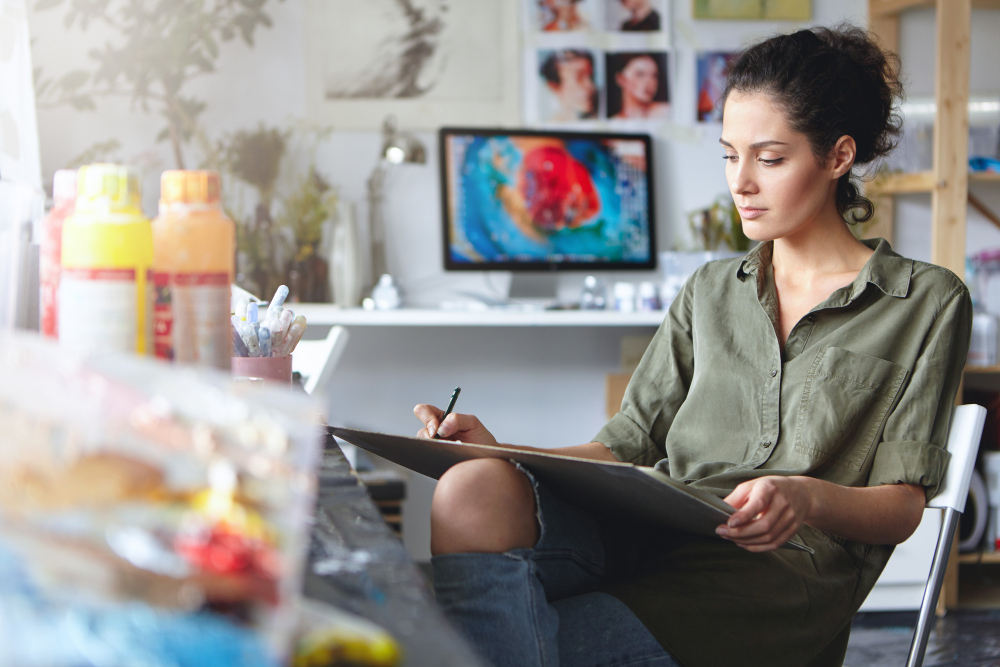 Online Art Courses
With our busy schedules, we rarely get the time to take entrepreneurship classes that can help us improve our careers and business.
But technology has changed everything, with Canadians taking courses in the comfort of their homes. To get you started, we have some top online art courses that can activate your creativity.
We start classes with Mandala meditation, which can help prepare you psychologically for the art classes. Mandala meditation shows you how to get yourself focused and improve how you view yourself.
Art Workshops & Training
The art workshops and training include creators, group leaders, therapists, coaches, and artists from different fields. These professionals believe that arts play a huge role in their professional and personal lives. Therefore, participating in a wide range of experiments helps to support their creative processes.
They take part in many workshops, including painting and how to use several digital tools to make multi-media artwork. Art opens women to another level of understanding. Basically, they can use art to meditate and get the peace they desire after a busy week.
Career and Work
Despite our level of education and jobs, it's always a good idea to become an entrepreneur. In fact, you don't have to change your career or work to become an entrepreneur.
If you're already employed, we can teach you some skills to help you start a small business. You could consider content writing, blogging, or becoming an influencer. Therefore, you don't have to quit your job; you can create a side hustle and grow it into a successful business.
Types of Workshops and How You Can Use Them
A workshop is an immersive technique a team leader can use to get relevant ideas for improving the business. And that's because of the participatory nature of workshops; in fact, you can do the workshops virtually or in person. You can teach the class using either divergence or convergence techniques.
Basically, with convergence classes, students come together and learn. Convergence can have you split the class into small groups that work together towards a certain goal. A divergence technique involves dividing the class into several groups, with each working separately.
Benefits of Using Creative Workshops
Creative workshops can teach you how to convert your career into a successful business or thrive as a team leader. In fact, these classes start by preparing you mentally with meditations and how to create a dream board. It teaches you how to focus while lowering your stress levels.
Basically, these classes will convert you from a manager to a leader. You will be inspiring your staff instead of micromanaging them. After finishing all the courses, you'll be ready to face the world and inspire everyone around you for the better.
More Courses You Might Like
These creative classes can help you activate your creative side and draw some art. You will even be taught how to use several digital tools to create memorable images. Remember, art helps free your soul, leaving you open for new adventures.
So if you still want more, you can learn about modern sculptures and pop art. Last but not least, you can explore the intersection of identity and style in your art.